If you love to cycle, then Andalucia is the perfect place to be. With long warm summers and a lot of undulating coastal roads, rocky mountain ranges, city tours and family-friendly cycle tracks, Andalucia offers something for everyone out of the two-wheeled vehicle.
The place is truly a magnet for cyclists so you will see a lot of other cyclists. You can find a lot of reviews from other cyclists online. And as well as giving you an idea of the best routes in your area, some have details of local cycling groups – perfect if you don't fancy riding solo.
1. Via Verde de la Sierra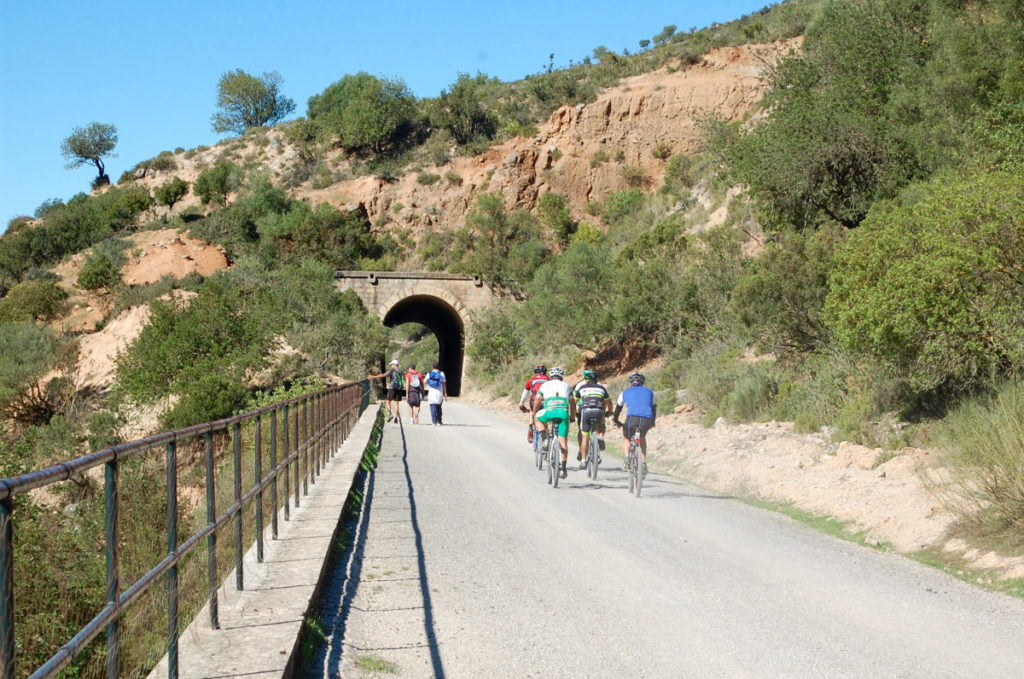 Via Verdes' are unused Spanish railways lines, which have been transformed into car-free routes for cycling, hiking and other leisure pursuits. Surrounded by breath-taking scenery and, for the most part, flat, they're ideal for family or group rides with less confident cyclists. If you want to do this as a day trip with your family, Toma & Coe can organise it all for you.
The award-winning Via Verde de la Sierra in Cadiz is 35.6km of spectacular cycling. Running from the village of Olvera through to Puerto Serrano, it's truly a taste of authentic Andalucia. A total of thirty tunnels provide cooling interludes as you pedal across bridges and viaducts through valleys, meadows and riverbanks. And with points of ecological interest along the way, there's plenty to see too.
2. Table Mountain & The Montes de Malaga

During the weekends, you'll see numerous lycra-clad ciclistas climbing the A-7000 or A-7001 to reach the Montes de Malaga. This route goes further east, rewarding you with incredible views of the Almijaras, Sierra de Loja and Antequera as well as the Montes de Malaga. Heaven.
Starting in Rincon De La Victoria, warm up the legs for 20km along the N340 coastal road seafront before heading inland at Torre del Mar on the N340a.
On reaching Velez-Malaga, find the quieter A-725 and, just before Trapiche, turn left and cross the A-356 to reach the MA-3113. From here, you start a gentle ascent through the valley. Passing the quaint little pueblos of Triana, Benamargosa and Salto del Negro, you soon turn left onto the MA-3105. And from here, there's a challenging climb to the Moorish village of Comares atop Table Mountain. Cycle up through the village walls and reward yourself with panoramic views from the Balcon de la Axarquia.
3. Moorish Pueblos on the Ruta del Mudejar

Starting in Caleta de Velez, spin the legs along the N340 coastal road before pedalling inland through Velez-Malaga and Trapiche. Past these, you ascend gently through the valley before turning right onto the Ruta de Mudejar – a tourist route celebrating five Moorish mountain pueblos in this part of the Axarquia.
From here, there's a steady climb to Canillas de Aceituno. Then an undulating winding road takes you through the mountains to Sedella, Salares, Canillas de Albaida and finally Competa.  Then you descend into Torrox before making your way back to Caleta de Velez along the coastal road.
4. The Coastal Route to Cerro Gordo Natural Park

The N340 coastal road east of Malaga has some of the finest cycling in Europe. Sandwiched between the expansive Mediterranean and the Almijara mountain range, the views are truly awesome. And with the added bonus of a sea breeze, riding these undulating roads is a dream.
The stretch between Caleta de Velez and La Herradura passes tourism hotspots El Morche, Torrox Costa and Nerja before reaching the picturesque Cerro Gordo Natural Park. Here, the road becomes quieter, framed by dramatic cliffs, secluded beaches and rocky outcrops.
5. Rio Verde to Meson Los Prados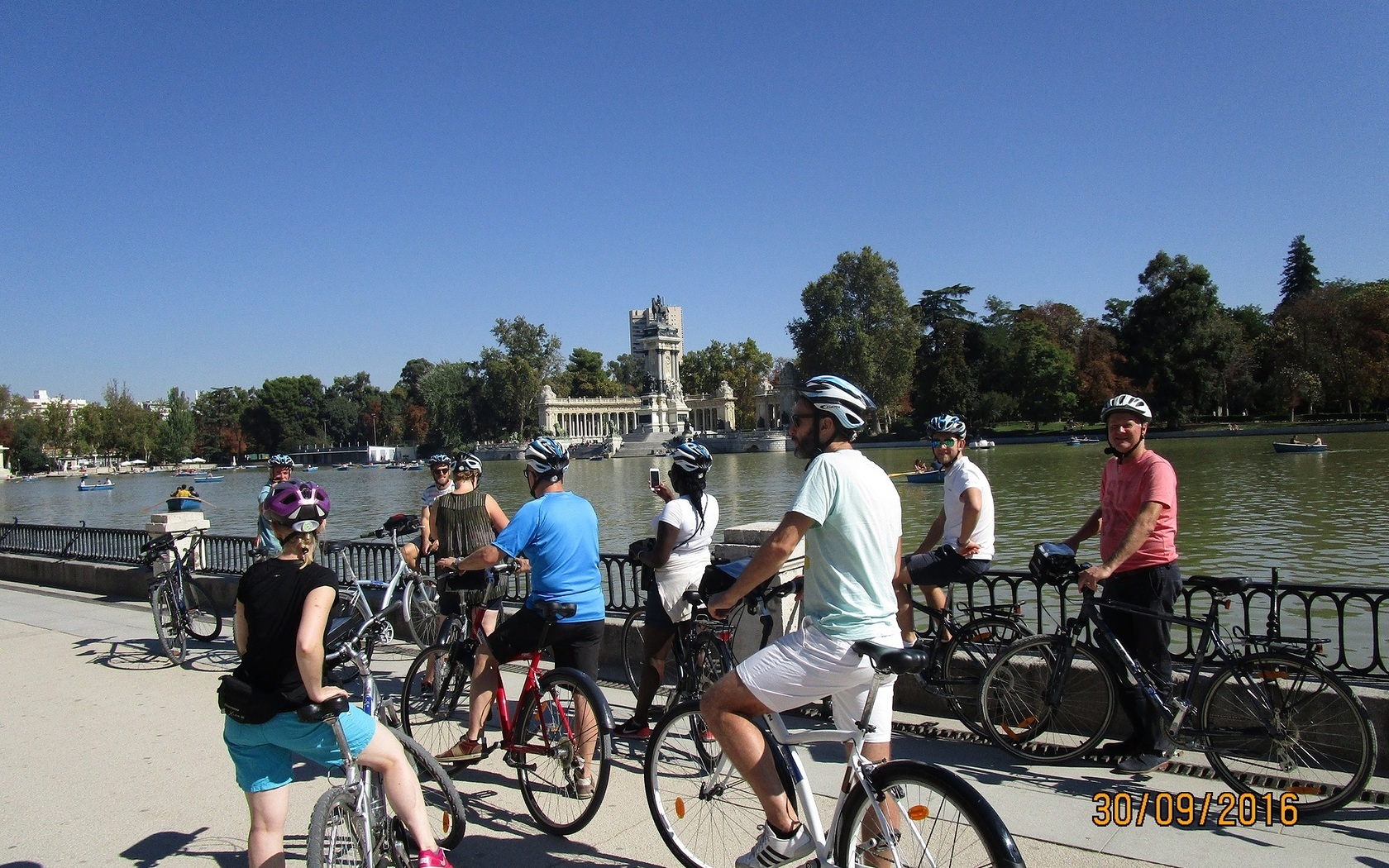 Don't be fooled by the length of this ride. Cyclists come from all over to cycle this route, which is in part categorised as HC (hard as nails) by Strava. But it's not just about the challenge. The views are truly spectacular. And when you ride it, you're likely to see plenty of other cyclists adding it to their ride portfolio.
It's a 'there and back' on the old 'main' road between Almuñecar and Granada. It's easy to find (once you've survived 'death by roundabout' in Almuñecar). You just find the A4050 for Jete and Otivar. Then you follow it to the top.