Spain is a popular holiday destination and if you are looking to cycle through the country, there are a number of places that you can go. Before you book your trip, it is important to know where the best places to cycle are. Of course, the best place to cycle will vary depending on the type of cycling you are looking to complete.
The Best Road Cycling In Spain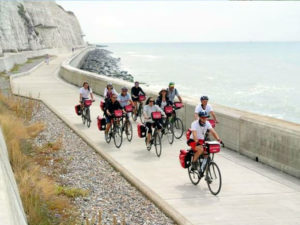 If you are looking for the best place in Spain for road cycling, you should head to northern Spain. This is far from the hub of tourism and ensures that you will be able to take in the green vistas, secluded coves and coastal towns that the country has to offer. It is the Cantabria province that you need to look at visiting.
The port town of Santander, which is the capital of Cantabria is a good place to start your cycle route. From here, you should travel along the Costa Verde. The road that you will be cycling on hugs the coast and will take you through a number of villages and towns that dot the countryside.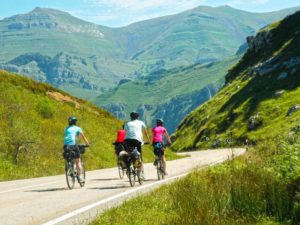 While cycling along this route, you should stop at Santilla de Mar or stop by the Altamira Caves which home some of the most amazing ancient cave paintings. If you are into architecture, you can stop by Comillas that has a number of art nouveau buildings.
If you continue on this route, you will eventually hit some of the serious mountain terrains. It is important to note that this terrain can be tough and is often used for training by cycling professionals. If you are not able to handle this terrain, it is best to not take this section of the route.
The Best Mountain Biking In Spain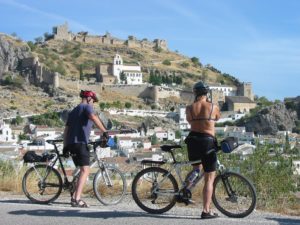 Not all cyclists are looking for a smooth road route and would prefer a bit of mountain biking on their holiday. If you are one of these people, Spain has some great places for you. The best place to go will be Andalucia which is considered a haven for mountain biking. There is a wide range of riding trails available in the area to suit your level of experience.
If you are looking to spend a few days on a trail, a good base will be the city of Cordoba. The mountain biking trails here will wind their ways high above the city and there is more than 1000 km of track to follow. With this amount of track, riders will be able to find a trail that suits them.
If you want to take a different path, you can head to the mountain town of Castril. This town is located in the Sierra de Castril and also offers a range of different trail difficulties. You will be able to find easy trails as well as more demanding trails. If you want one of the more demanding trails, you should look at the 40km trail that heads into the Sierra de Cazorla which offers tough climbs and heart-stopping drops.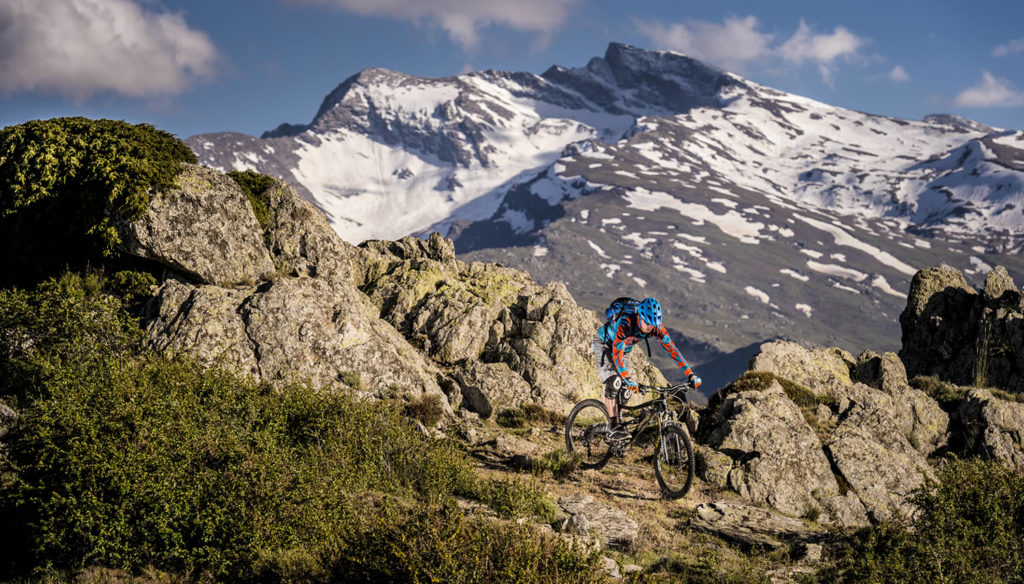 If you are more serious about your mountain biking, you need to head further south to the Sierra Nevada National Park. This park offers some of Europe's most challenging mountain biking trails. In fact, there is an endless supply of trails which take you through the 860 square kilometer park. You can take some time to cycle through forests or head down a farm track. This park offers you mountain biking at its most natural.
There are many places to cycle in Spain, but you need to determine what you are looking for. Mountain bikers will need to head to a different location than road cyclists.